锦瑟
JINSE
by Priest
---
"I was so good to you. I dug my heart out for you. So why won't you even look at me?"
Last edited October 29, 2021.
Please contact me on Twitter if you have questions or suggestions.
"The good times were like water, slipping past his fingers in a moment of inattention; a hundred years could flow by in an instant, even a lifetime wouldn't be enough."
---
About
Title: 锦瑟 (Jǐn sè)
Author: Priest
Year: 2011
Genre: Xianxia
Tags: ancient times, dog blood, war, HE
Length: 79 chapters of main story + 1 extra chapter
---
Summary
JJWXC Summary:

A dog-blood cultivation story about a human and a yao… alright fine it's yao gong x human shou, hypocritical shou vs paranoid gong.

Let's revolt, everyone!

1v1 HE for real
(translated by halfdeadhulijing on Chrysanthemum Garden)
Vietnamese TL Summary:

"If food is left over, in a few days mould would grow, if fruits are buried underground, two days is enough for them to spoil, if tea is left exposed, it cannot be consumed overnight. The human heart lies in our bodies for decades, will it also rot, degenerate... even change completely?"

In troubling times, old friends have now stood on opposite sides of the front line. Pride and suspicion have pushed them even further, only for them to finally realise, the peace during childhood was the thing we chase after all this time.
(translated by wangxianbot on Wattpad)
hhhhh
CONTENT WARNINGS
animal abuse, body horror, mutilation, rape (implicit) [chapter 57], self-harm, suicide (mentioned), suicide attempt, violence, war
---
"But the bad times were like knives; one cut at a time, they carved and slashed away at one's insides and outsides. So much so, that one could be changed beyond recognition in the blink of an eye."
"There was only one person on his mind, only one task. One person, who had hurt him most deeply, whom he loved and hated so absolutely."
---
Characters
Shi Wuduan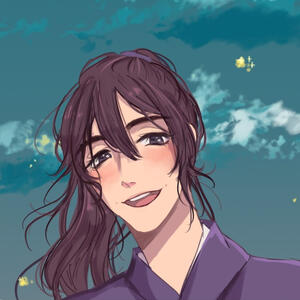 an orphan found and later raised by the leader of Xuan Sect as his sole inner disciple

a little gremlin

a master of astrology and arrays

calls Bai Li his "wife"

has 2 pets: a bird and a chonky rabbit
Bai Li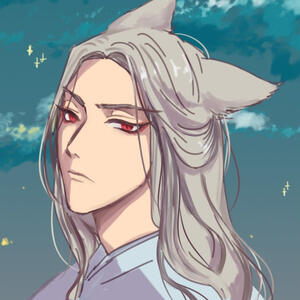 a fox yao of mysterious origin

very shy and timid at the start of the novel

an overpowered being who's very clueless about everyday chores

Shi Wuduan is his first and only friend

Yandere for Shi Wuduan
hhhhh
Fanart by @kwptx
What is This Novel About?
It's about two people, a human and a yao, who are entangled with so many ties of karma, to each other and to the land itself; about missing the simple happiness in your childhood when you know you've changed too much to go back to the past; about taking destiny to your own hands.
---
Why Should You Read It?
If you like:
Priest's early writing style, or just her writing in general;

Something sad and thought-provoking, but not too angsty;

Childhood sweethearts to enemies to lovers;

Complicated and flawed relationship;

Misunderstanding trope, caused by differences in their principals and their twisted fate itself instead of simple miscommunication (with satisfying conclusion!);

Power couple (mostly on opposite sides...);

Real, raw love-hate (the "I will literally kill you" type, not the lukewarm "you insult me once so I'll bully you" type);

Face-slapping;

Blood-drinking;

Two people who fight so damn hard to understand each other even though they have to go against destiny itself;

Mischievous, scheming shou;

Trophy wife gong;

War and politics (nothing too complicated!);

Revolution;

Cool cultivation technique;

Found family;
You might like this novel! ^^